I was up on Mount Norquay to try their via ferrata a month ago.  A via ferrata is a hike, but a harness is used and clipped to a cable on steeper sections. Ladders are used for the vertical sections and it has elements of rock climbing. Also a very narrow suspension bridge. What fun!
We were looking for lunch after our experience and decided to try the Cliffhouse Bistro before we went back down the chairlift. This is a restaurant with a view. It offers the same menu as their day lodge cafe. It wasn't super busy, but it's obvious that it also attracts tourists just for the view. It's located at the top of the chairlift on Mount Norquay.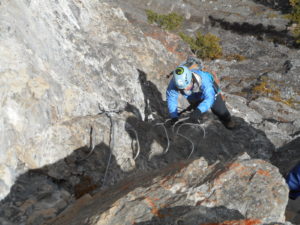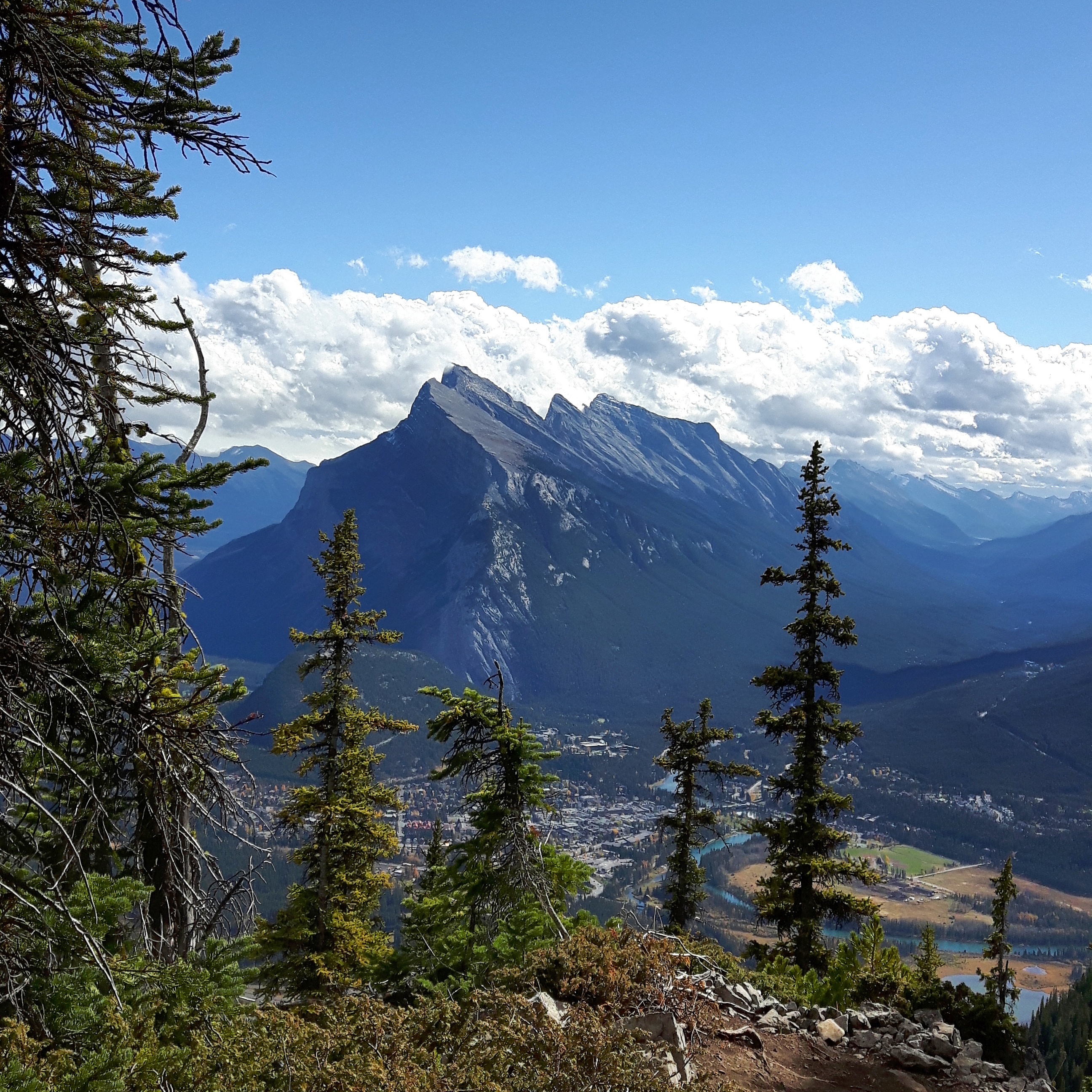 We started with the butternut and feta dip. I found that it was quite salty, but that's kind of what a need for a hike in the mountains. Hubby had the prime rib sandwich with a side of beet chips. He loved the beet chips and the sandwich was also tasty. I enjoyed the Cobb salad with grilled pork belly. Mmm… pork belly.
I thought that the lunch was fairly elegant for being up on a mountain. The service was good and the views are even better. The cafe is open seasonally, so check before you go.