Ahh, another restaurant has risen from what was formerly known as Wa's. Another new restaurant, serving ramen. A must try for me. Well, they are a sushi restaurant, and just happen to have two ramen dishes. And a bunch of udon and soba.
We were quite hungry after a day at the climbing gym. We started with the wakame salad. It was light and refreshing topped with what tasted like toasted burdock root.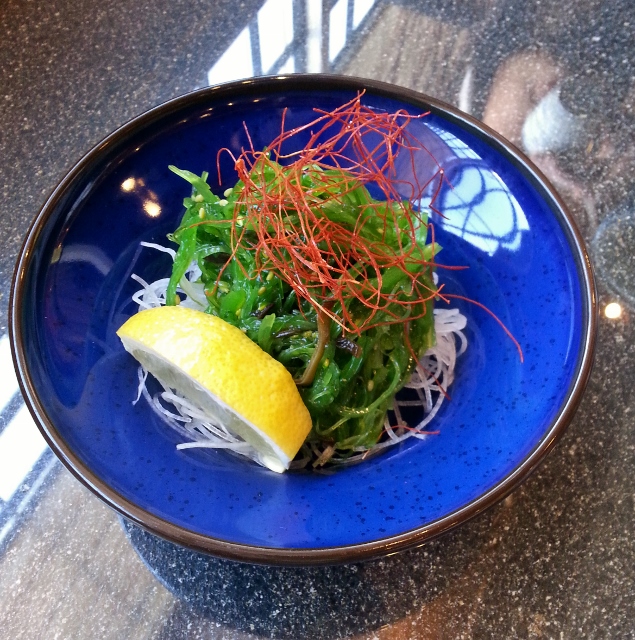 The grilled oyster was pretty tasty. It was cooked in a mayonnaise and cheese sauce, topped with tobiko.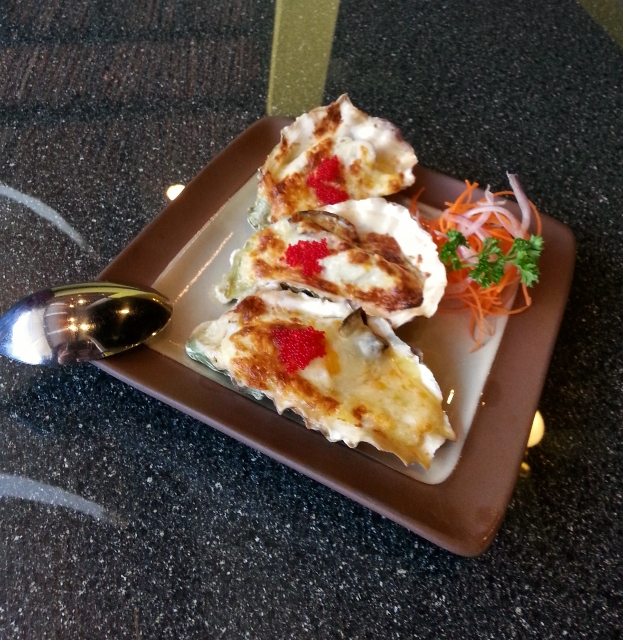 I ordered their tonkotsu ramen, which had the white broth which is typical of this style. It was quite good. I inquired about the noodles; they were from frozen. Which is fine with me, as I've had frozen ramen that was tasty. My friend had the spicy ramen, appropriately called "Hell Ramen". I had to agree, it was hot.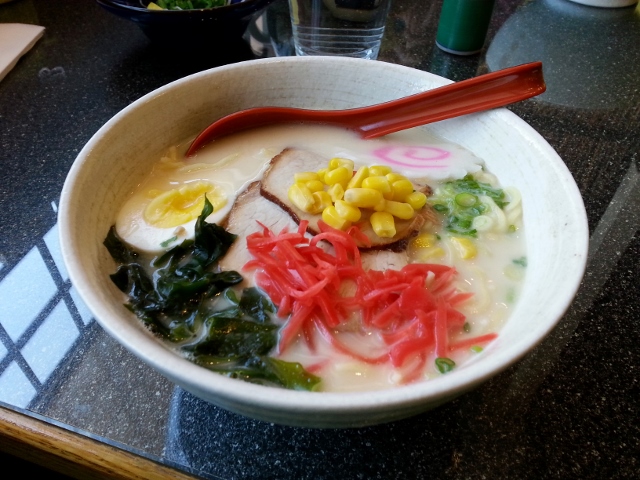 The staff were pleasant and friendly. We went early in the dinner hour, so it wasn't too busy. Return visit? I think so.