Ah, Calgary is finally catching up with the ramen trend prevalent in Toronto and Vancouver. Two new ramen shops in less then two months. I took a long lunch for this visit, as they have a limit of 150 bowls a day, and typically run out before dinner. Good thing I arrived early as it is a small shop and a lineup developed soon after.
Our food arrived soon after we ordered. I had the sense that turnover would be quick; ramen is fast food, but cooked slow food style. The char siu tacos were delicious. The pineapple salsa offered a nice kick.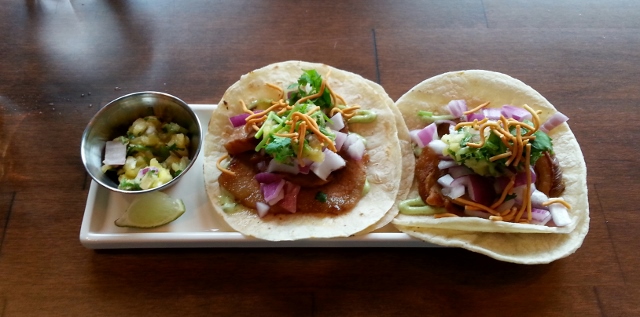 My friend ordered the tonkotsu black. She enjoyed her meal. I had a taste and found that it had a strong flavour of garlic, which I love.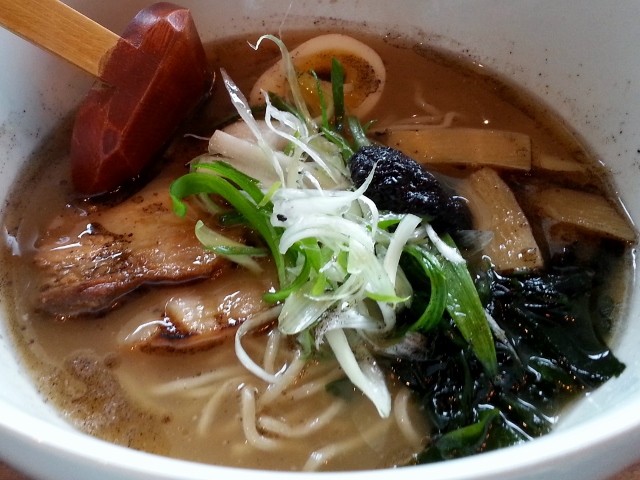 I decided to order the tonkotsu classic. The broth was not the creamy white as I might expect from a classic tonkotsu broth. The broth was flavourful; I overheard that they cook it for 16 hours. It was just a tad over salted though. The noodles were homemade. They were very good and they retained the chewy texture expected of ramen noodles. The egg was cooked to a turn and the char siu had a nice flavour.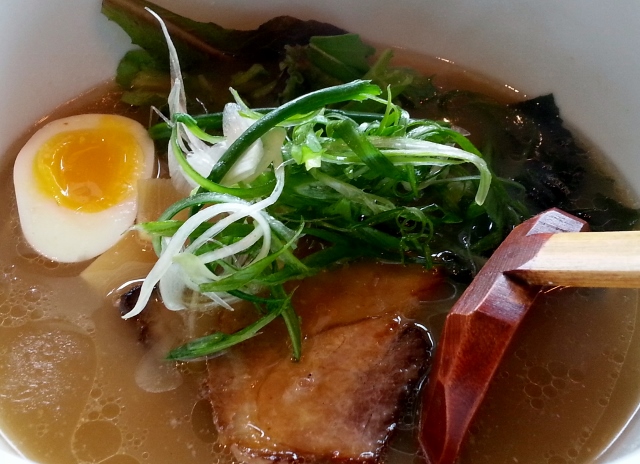 The service was quick and attentive. I think I will be back to try some of their other selections. As an aspiring home cook learning to make ramen; I appreciate it when a restaurant takes the time to make it from scratch.