My father-in-law was visiting and we wanted to go to a nice restaurant. We rolled the Urbanspoon dice and Briggs Kitchen and Bar came out on top. It's located in the old Cannery Row space, which has a nice aged, warehouse look complete with exposed brick and wood. I liked the atmosphere. But, how was the food? With chefs like Xavier Lacaze of Top Chef Canada fame, it should be good.
The menu layout, we found a bit confusing, as the appetizers were in the sharing plates section. Some dishes did not come with sides, and the sides were bundled with the sharing plates. No matter, we decided to order the calamari as an appetizer. It was crispy fried served with a side of thousand island like dressing.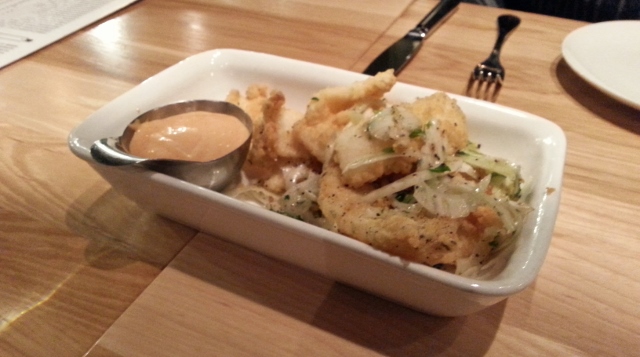 Hubby had the roasted chicken. He really enjoyed it. I snuck  in some of his fries and they were crispy and fried to a turn. Father-in-law ordered the 6oz AAA top sirloin and he thought it was quite good. Since he is not from Alberta, he is getting his fill of our fine Alberta beef at every opportunity.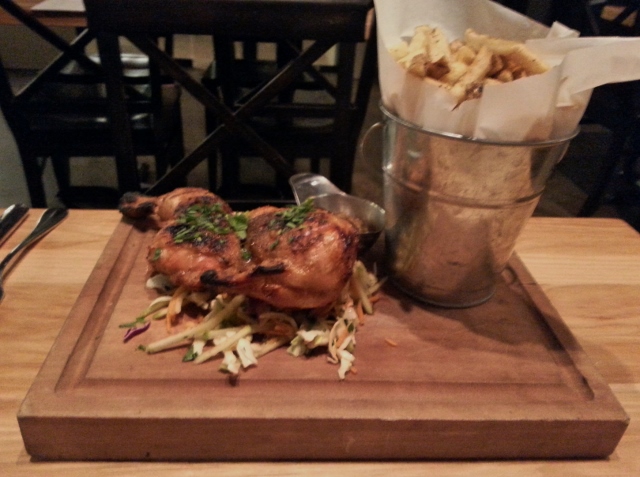 I was totally famished from my run an hour earlier, so I decided to replenish with carbs. The lobster ravioli was delish. The only complaint was that the sauce was a perhaps a little too heavy on the butter, but on this day I really didn't mind. I could have eaten two orders of the green beans, they were so good. It helps that I love garlic.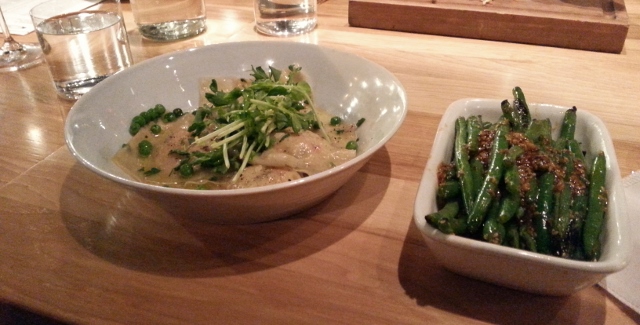 We went to town on dessert. We ordered all three of their desserts. The MLF stands for mille feuille. The wafers were a nice crisp contrast to the creamy coffee custard and the crunch of the caramel coffee. This was my favorite so far.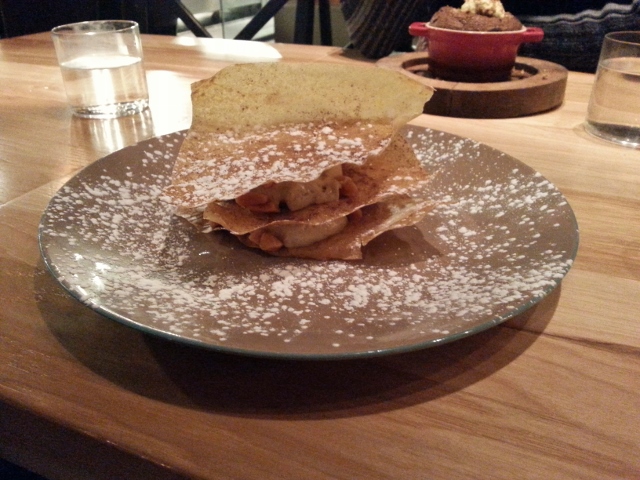 The chocolate pot had a texture of a lava cake. Crisp on the outside and gooey in the middle. Pure heaven for chocolate lovers.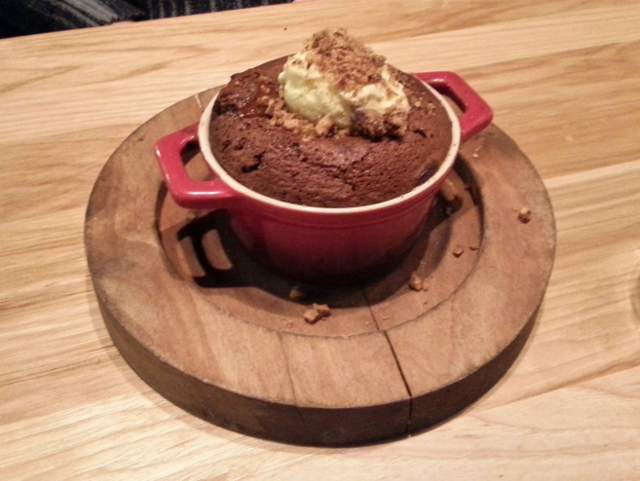 Then I tried the lemon pie. I liked this as just as well as the mille feuille. It was a nice finish to the meal, as the clean citrus flavours cleaned up my palate after the attack of the rich chocolate and coffee.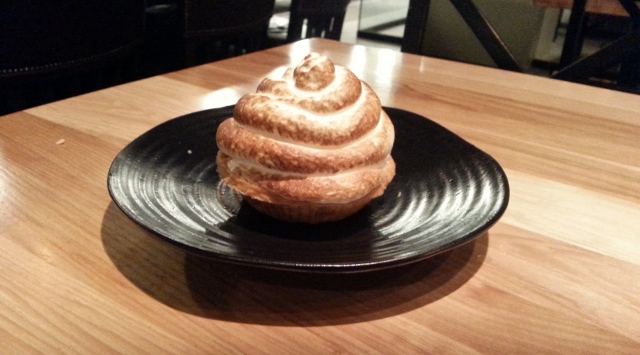 The service was good; the servers didn't miss a beat and were very friendly. This is a place that I could come back to.