A friend suggested that we try AÑEJO for lunch as I seemed to be on a Mexican kick. It came highly recommended. So the three of us took our time with a leisurely lunch on Sunday.
We decided to share the bacon wrapped jalapenos and ceviche. It was very tasty and came with a dipping sauce of huitlacoche aioli.  This really intrigued me as huitlacoche is Mexican for corn smut. Fungus that grows on corn. I was disappointed, as any flavor was overwhelmed by the taste of garlic. The dip did pair nicely with the jalapenos. The japalenos were nicely baked and fresh tasting; no deep fry here.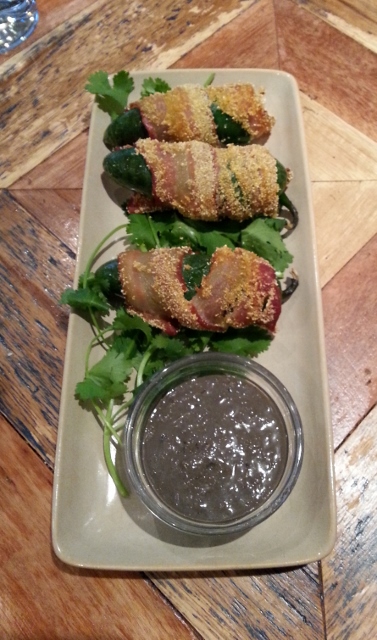 So back to the huitlacoche. We asked for a sample of it on its own so we could judge the true flavor. They were nice enough to give us a small sample that they would dress their caesar salad with. It came with cilantro in oil. It had a very mild and delicate earthly flavor. It's one of those things like durian; if you can get past what it looks like in this case, it is delicious. It's also really nutritious and good for you. A delicacy in Mexico; a plant disease in other parts of the world.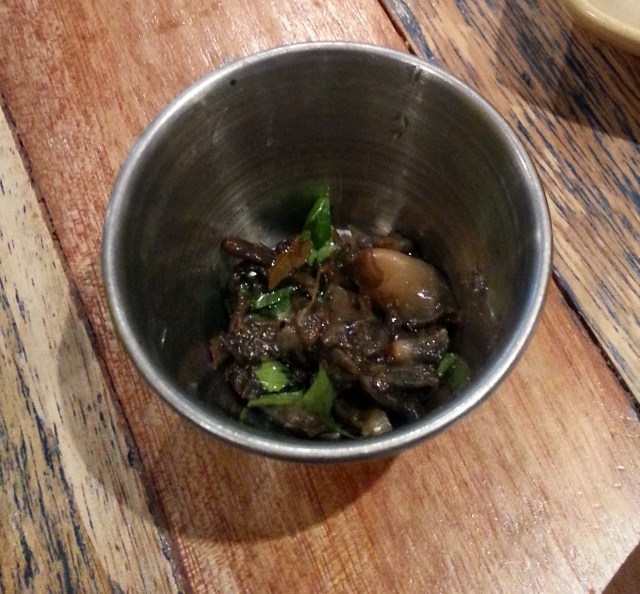 The shrimp ceviche was delicious as well as the side of jicama salad. It was a nice foil for the richness of the jalapeno appetizer.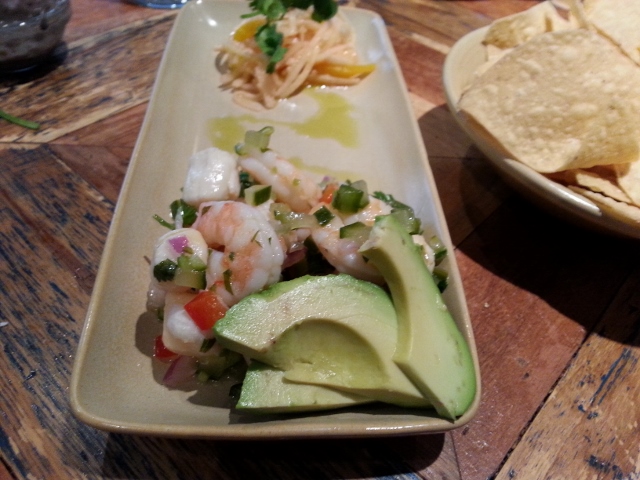 My friend J had the adobe pork taco and the Mexican stew. I sampled a bit of the stew. It was rich and hearty, not quite the light lunch as advertised on the menu. My friend A, had three crispy snapper tacos. I sampled a piece of fish and it went well with a homemade spicy roasted red pepper sauce they had on the table. The fish was a perfect golden brown, and moist.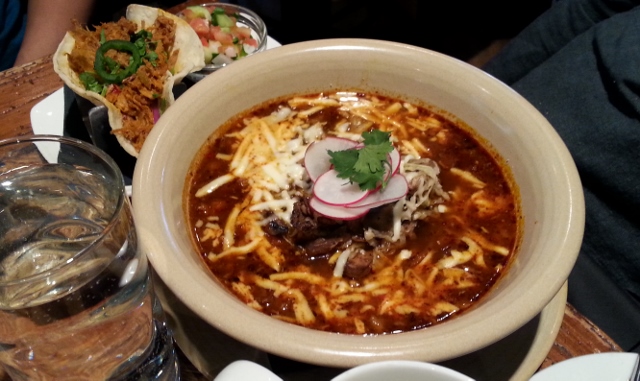 For myself I choose something light. The tomatoes on my tuna taco salad were perfectly ripe. Not something that I would expect around this time of year. The home fried tacos with a smidge of refried beans went well with the greens and tuna. It was a perfect main to go along with some heavier shareables.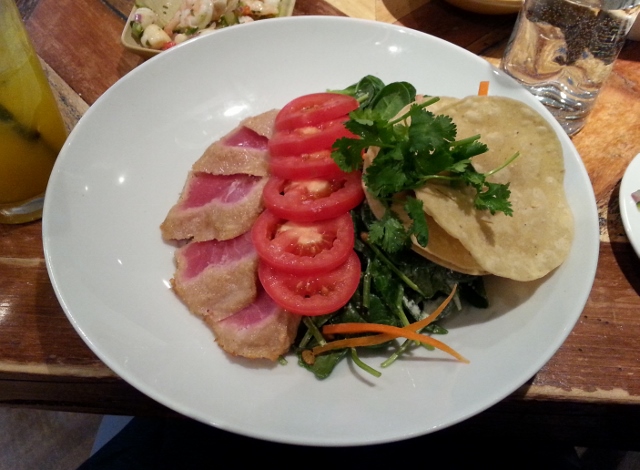 I was absolutely full before we decided to order dessert. I love cinnamon and sugar. I thought I died and went to heaven when I sampled the churros with chocolate sauce. One bite and I was hungry again.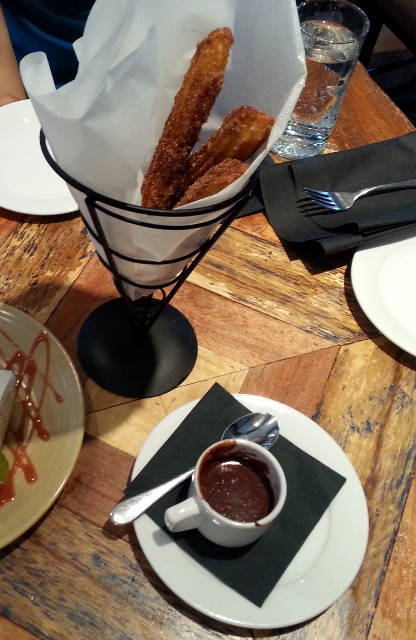 The tres leche was quite interesting. The cake was dense, but super moist. The side I was nibbling on was cold, but according to my friends the cake was warm. No matter, I really enjoyed it cold. I thought the sorbet was a tad on the tart side, but the flavours worked well together.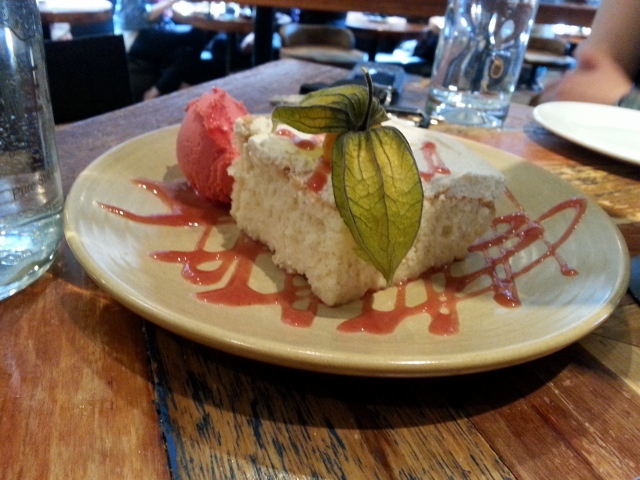 The server was friendly and the service was very good. But then again it was a slow lunch as the restaurant wasn't all that full.
This was an over the top meal. I'm not sure why the ratings are on the negative side on Urbanspoon, but this time I will gladly disagree. It smacks of a return visit.